Special Features Laser Test System LTS8620
Very short pulses down to 2 µs
Pulse current up to 250 mA
3 current generator ranges for a
maximum variety of test scenarios
Independent support for 2 photo sensors
4 photo-current measurement ranges
Programmable bias voltage

The LTS8620 Laser Diode Test System is an integrated PXI test system for easy characterizing and testing of laser diodes in laboratory and production. The LTS8620 benefits from a space-saving 12-slot design with only 2 rack-units (U) in height.
An adapter box is included to shorten the distrance between the Device Under Test (DUT) and the sensible measurement circuits.


Application Examples
Light-Current-Voltage (LIV) characateristics
Single shot – researching of single pulse behaviour
Production testing of laser diodes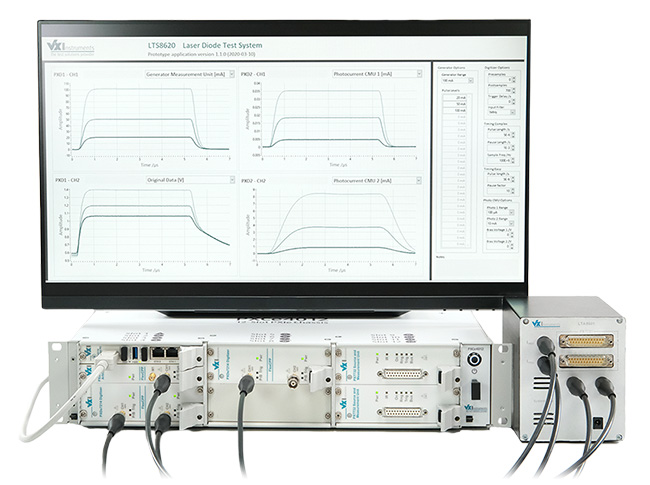 For further information please
contact our technical sales team.

+49 871 931555-0
Contact email:

This email address is being protected from spambots. You need JavaScript enabled to view it.